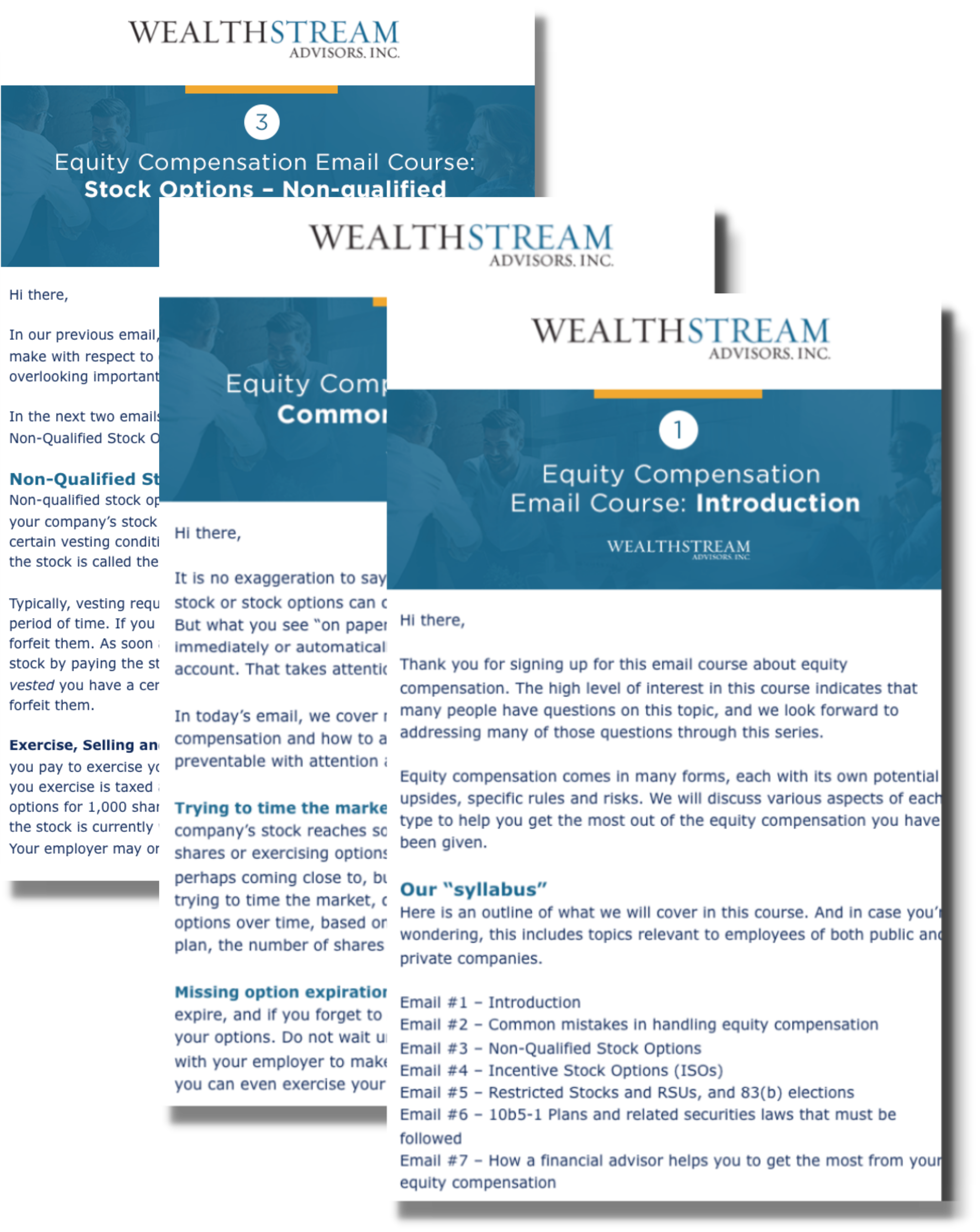 NQSOs. ISOs. RSUs. 83(b) elections. The number of stock options (and jargon) you need to know when sorting through your equity compensation options can be overwhelming. We wouldn't blame you if you needed a little help understanding the basics.
That's why we created this thorough, 7-day Equity Compensation Email Course. With it, you get 7 emails chock full of information on everything from common equity compensation mistakes to the key differences between Non-Qualified Stock Options and ISOs.
How does it work? Simply sign up for the email course below and get the first lesson in your inbox today. Whether you're a new member of a company that offers its employees equity compensation or someone looking to readjust their benefits, this course will cover the basics of the rules, risks, and rewards of this complicated topic.