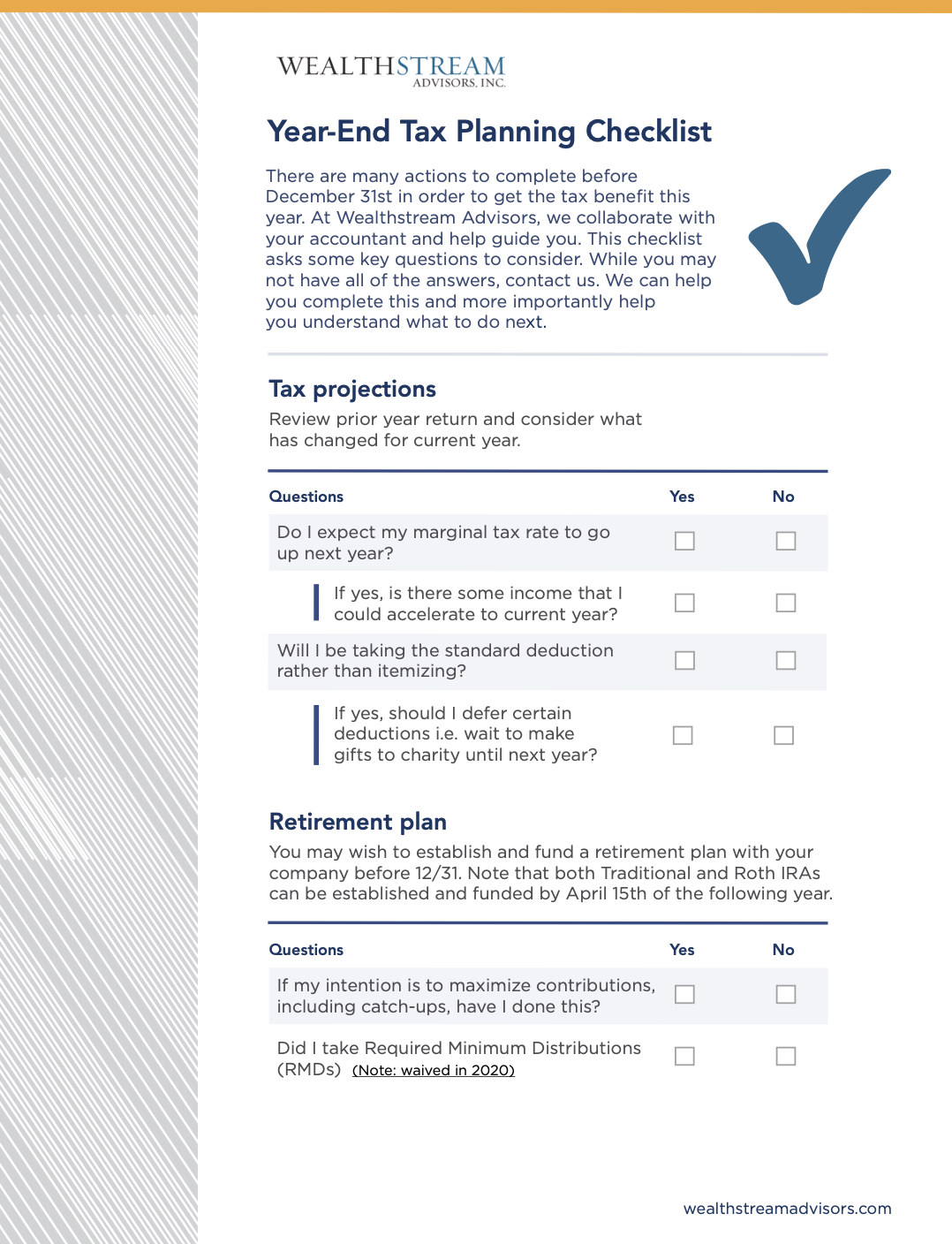 To maximize your tax opportunities for 2020 and plan for the year ahead, there are several important items you'll need to complete before December 31st. Our 10-step checklist is designed to make your tax planning as seamless as possible.
Our Year-End Tax Planning Checklist will help you:
Avoid overlooking critical tax benefits
Consider recent changes in tax rates and legislation
Secure the best outcome for your 2020 taxes
Please Complete the Information Below to Download Your Copy Now!