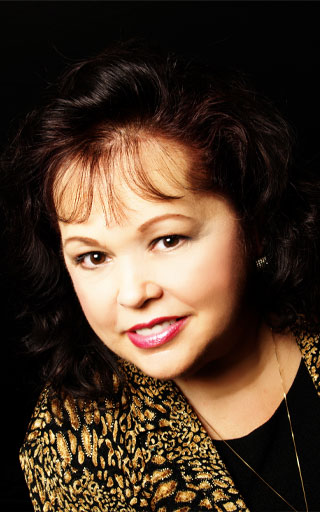 Diana J. Batchelor, CPA/PFS, CFP®
Senior Advisor
Diana Batchelor is a Senior Advisor at Wealthstream Advisors, Inc. that is first and foremost, dedicated to giving our clients the ultimate financial advisory experience. As Partner and CEO of Lifetime Wealth Planning and Management, LLC, since 2004, Diana found her passion in financial planning and investment management. In merging with Wealthstream Advisors in 2020, she is dedicated to focusing on maintaining the practice of including all the financial planning concepts in every client relationship to ensure the client and the advisory team share the same vision. In addition, she is totally committed to the fiduciary rule to always, always act in the best interest of the client. She is a Certified Public Accountant (CPA) and has an established presence in the business arena, based on a solid foundation of more than forty years of proficient and exemplary professional experience. She spent twelve of those years in the regulatory policy field, where she developed her talent for organization and structure. Diana has taken a special interest in education to make sure our client relationships include educating our clients so they can make informed and competent financial decisions that will allow them to enjoy success in their investments, in their lives, and in their futures.
Diana possesses proven accounting expertise as well as financial research and analysis competencies. She earned a B.S. in Business Administration and Marketing from Franklin University and a B.S. in Accounting from the University of Maryland. Diana also earned an M.B.A. from Franklin University. In 2006, Diana completed the Georgetown University Certified Financial Planning Professional Development Program and became a CFP® Professional. Diana complements the Wealthstream team to provide expert financial planning and investment management with many, many years of experience in financial planning, accounting, and life's lessons.
Diana hails from Ohio and now enjoys living in Dunkirk, Maryland, with her husband. She has two grown step-daughters, a granddaughter, three grandsons, and two Shetland Sheepdogs. Her hobbies include designing and building home improvement projects, creative sewing, and financial/accounting research.
Education and Credentials
B.S., Business Administration with a concentration in Marketing, Franklin University
B.S., Accounting, University of Maryland – University College
MBA, Finance from Franklin University
Certificate, Financial Planning, Georgetown University
CERTIFIED FINANCIAL PLANNER™ Professional
Certified Public Accountant
Personal Financial Specialist
Certified Financial Planner Board of Standards Inc. owns the certification marks CFP®, CERTIFIED FINANCIAL PLANNER™, CFP® (with plaque design), and CFP® (with flame design) in the U.S., which it awards to individuals who successfully complete CFP Board's initial and ongoing certification requirements.